For optimal reading, please switch to desktop mode.
StackHPC announces our involvement in the new Dawn AI system housed at the University of Cambridge. Announced yesterday by Cambridge University's Open Zettascale Lab and UK Research & Innovation, Dawn forms part of the AI Research Resource (AIRR) infrastructure.
We are immensely proud of the impact we have been able to make as a small company to such a large undertaking, which affirms the UK's position in large-scale computing and AI.
We stand on the shoulders of giants. StackHPC's growth over the past 8 years has been supported by world-leading institutions such as the Universities of Cambridge and Bristol, the institutions comprising AIRR, along with the wider UKRI community. As a Bristol-based company we also appreciate the city's long heritage in terms of large-scale computing expertise, dating back to Inmos in the 1970s.
StackHPC's technology presents complex computer systems through a simpler cloud experience. This will allow engineers and scientists from across the UK, not versed in the complexities of supercomputer systems, to gain access and harness this computing power.
"It's a great honour to be at the dawn of the innovation that AI will herald through this investment. Everyone is familiar with Generative AI now at the mainstream of society. These new systems, coupling simulation with AI methods, provide significant opportunities to address challenges in energy, medicine, weather forecasting and climate change - significant challenges ahead for the planet and humanity - in a more efficient manner. We are extremely excited to continue this work and ensure that the positive impacts of AI are met." says Dr. John Taylor, CEO StackHPC.
More information on the announcement can be found here from UKRI: https://www.ukri.org/news/300-million-to-launch-first-phase-of-new-ai-research-resource/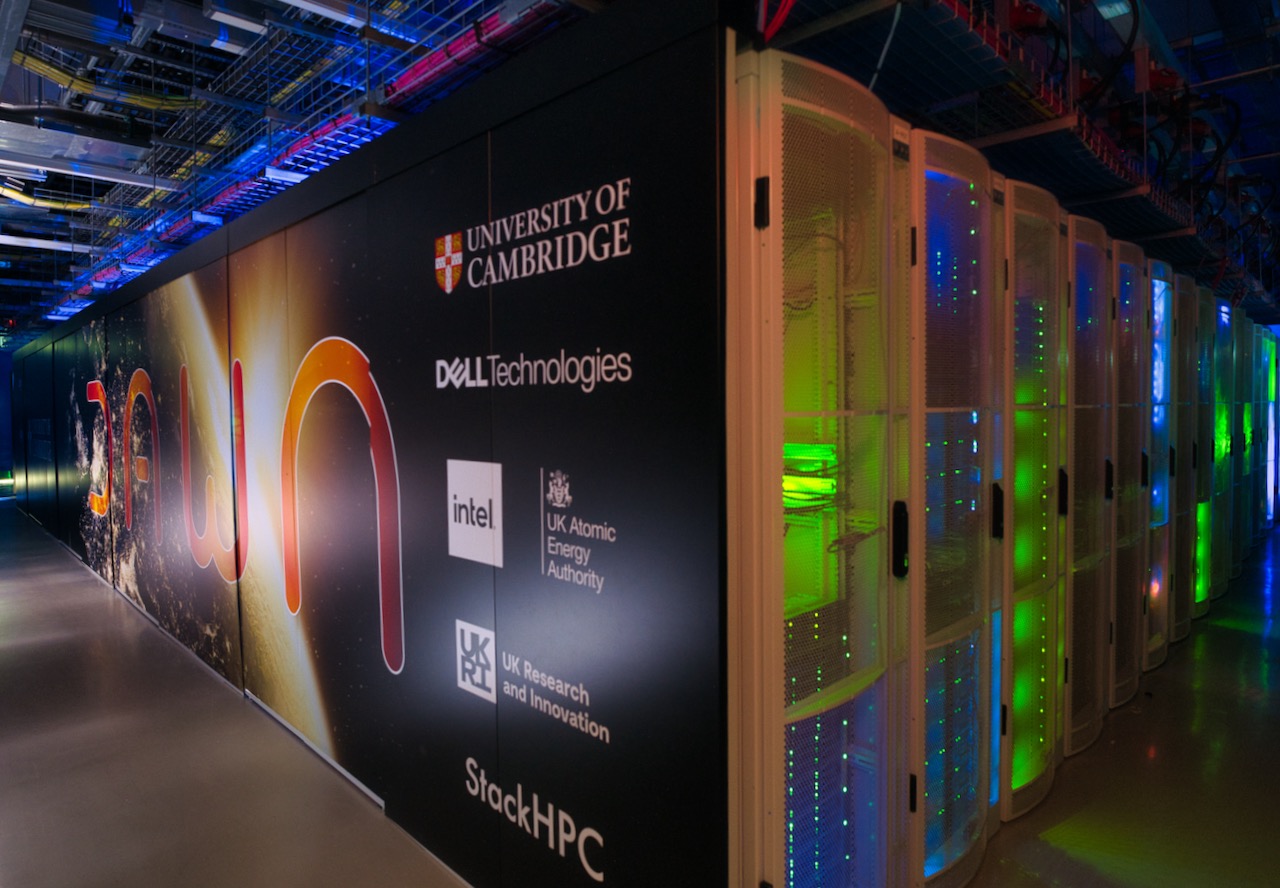 StackHPC Limited is a UK-based SME that provides professional services and solutions for AI, high-performance computing (HPC) and cloud computing. The company specialises in designing, building, and supporting HPC and cloud infrastructures for scientific and engineering research organisations, government agencies, and private companies. StackHPC's services include consultancy, architecture design, system integration, software development, application portals and support services. StackHPC has a team of highly experienced HPC and cloud experts who have worked on some of the world's largest and most complex on-premises cloud infrastructures. The company is committed to open source and is actively involved in several open source communities, including OpenStack (through the OpenInfra foundation), Kubernetes, and HPC tools such as OpenHPC. The Azimuth cloud portal is a solution jointly developed with the Centre for Environmental Data Analysis.
Get in touch
If you would like to get in touch we would love to hear from you. Reach out to us via LinkedIn, Twitter or directly via our contact page.